Interview
Stretch and Shrink Film: Mike Baxter, Berry bpi
29 March 2023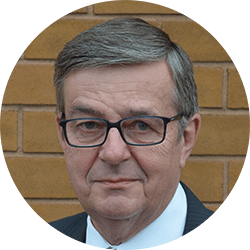 Our Stretch and Shrink Film event opens its doors on 18-20 April 2023 in Valencia, Spain. In the lead up to the event, we have spoken to one of our speakers, Mike Baxter from Berry bpi.
Berry bpi group are the largest manufacturer and recycler of waste polythene films in Europe with a manufacturing and recycling capacity in excess of 400,000 tonnes p.a. Mike Joined Berry in 1988 and has held senior roles within various Berry businesses including polythene extrusion, converting and recycling.
Currently Mike is responsible for all external affairs representing Berry Global at UK and European Government levels, The European Parliament & Commission (EuPC), plus trade associations including Plastics Recyclers Europe, British Plastics Federation Recycling Group, European Plastic Convertors.
Mike was appointed in 2016 onto the UK Government Advisory Committee on Packaging (ACP) representing the UK plastics processing and recycling sector. He is Chair of CEFLEX (Circular Economy Flexibles Europe) SG4 WG and a member of the CEFLEX Steering Board, Board Member/Trustee of the UK charity Recycling of Used Plastics Limited (RECOUP), a member of the BPF Plastics & Packaging Management Committee, Member of the EuPC Senior Executive Forum, Member of INCPEN UK (Industry Council Packaging & Environment) and the WRAP Plastic Pact Advisory Committee.
"The PPWR proposals call for greater use of recycled content in shrink and stretch films, at Berry Global we are supportive of this initiative. Much of our R&D is focused on this key issue. However, included within the draft PPWR is the proposal to increase re-use of plastic packaging – if someone could tell me how we can reuse polythene shrink and stretch films (as opposed to recycling) – I would love to know."