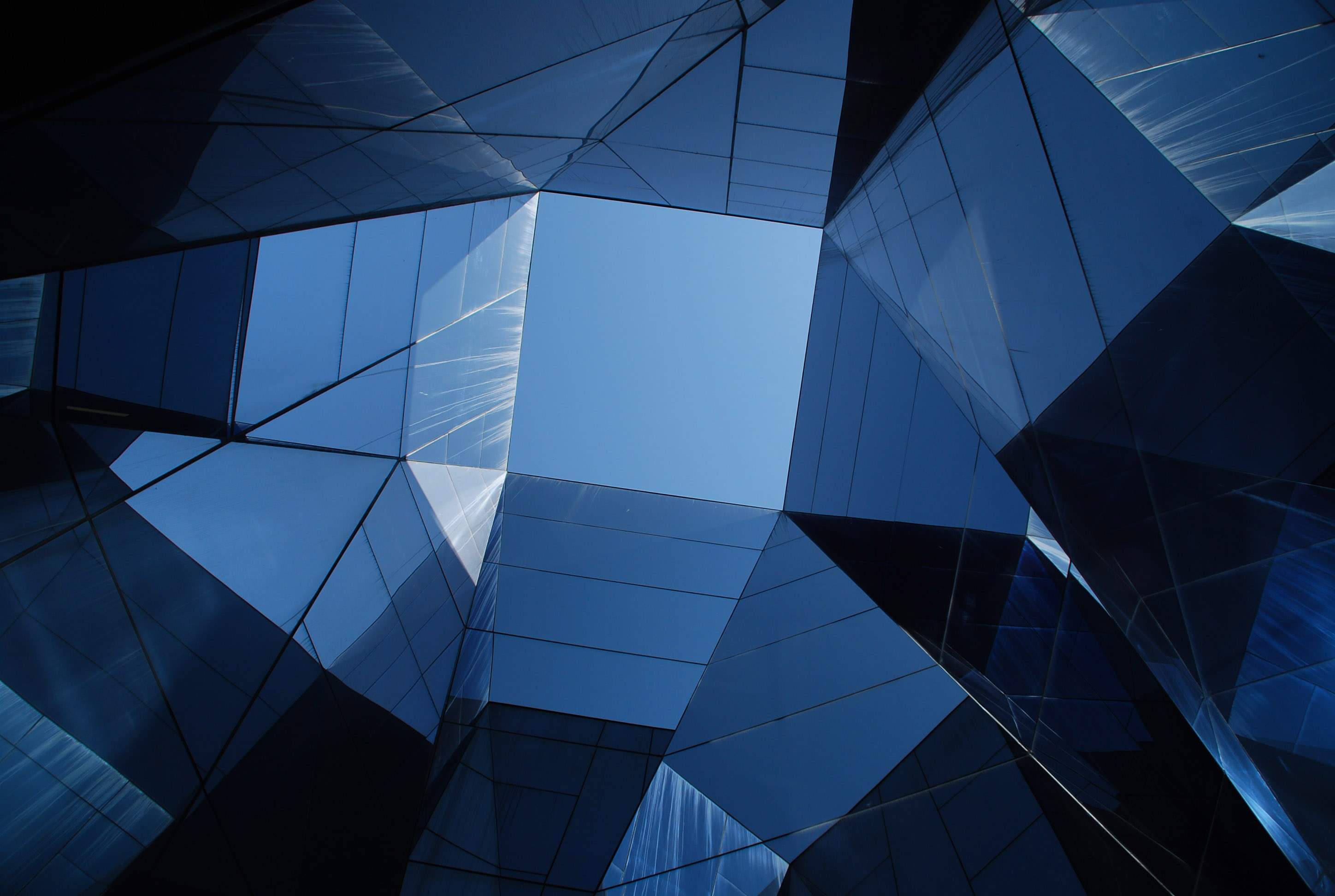 Databases
1. Terms and Conditions
These terms and conditions (the Terms) govern orders for databases and directories from AMI.
2. Interpretation
In these Terms the following words and phrases shall have the meanings set out against them below:
Affiliates: in relation to any company, means all entities which from time to time control, are controlled by or are under common control with that company, where Control means that a person possesses, directly or indirectly, the power to direct or cause the direction of the management and policies of the other entity, whether through the ownership of voting shares, by contract or otherwise, and Controls and Controlled shall be interpreted accordingly.
AMI: Applied Market Information Limited, a company incorporated and registered in England and Wales with Company Number 02140318, having its registered office at One Brunswick Square, Third Floor, Bristol BS2 8PE, acting through its AMI Publications and Databases division.
Business Day: a day other than a Saturday or Sunday when banks are open for normal business in the City of London. Confidential Information: in relation to either party, any information, however provided, that relates to the business, financial affairs, operations, customers, processes, budgets, pricing policies, product information, strategies, developments, trade secrets, know-how, personnel and suppliers of that party, including any personal data relating to that party's customers or suppliers, together with any other information which ought reasonably be considered to be confidential.
Customer: a customer who places an order for a directory.
Database: an electronic company listing, including contact and production information.
Data Protection Laws: any applicable laws and regulations relating to the processing, privacy and use of personal data including GDPR, national laws implementing the GDPR (including the UK GDPR), the Data Protection Act 2018, the Privacy and Electronic Communications Directive 2002/58/EC (as updated by Directive 2009/136/EC), and any laws, regulations or secondary legislation, as amended from time to time implementing the same; and any judicial or administrative interpretation of any of the above, and any guidance, guidelines, codes of practice, approved codes of conduct or approved certification mechanisms issued by any national authority. Directory: a company listing in pdf format, including addresses and production information.
GDPR: Regulation 2016/679 of the European Parliament and of the Council of April 27 2016 on the protection of natural persons with regard to the processing of personal data and on the free movement of such data, and repealing Directive 95/46/EC.
Intellectual Property Rights: patents, rights to inventions, copyright and neighbouring and related rights, moral rights, trade marks and service marks, business names and domain names, goodwill and the right to sue for passing off or unfair competition, rights in designs, rights in computer software, database rights, rights to use, and protect the confidentiality of, confidential information (including know-how and trade secrets), and all other intellectual property rights, in each case whether registered or unregistered and including all applications and rights to apply for and be granted, renewals or extensions of, and rights to claim priority from, such rights.
Order: an order by the Customer for one or more Publications, placed in accordance with clause 3.
Publication: a Database or Directory published and sold by AMI.
Purchase Price: the price payable by the Customer for the Publications ordered by it.
Website: www.amiplastics.com
3. Placement of Orders
Orders may be placed by Customers by email, by order form submitted online or by post or by telephone.
4. Order Acknowledgment
Orders, however placed, shall be acknowledged by email to the email address provided by the Customer.
5. Delivery
5.1. Directories are delivered in PDF format, via AMI's website. Once an order has been placed on the website, the client will receive an automated email with some instructions on how to download the directory. The pdf can also be accessed by the customer by login to his Product area on the AMI website.
5.2. AMI shall advise the Customer as soon as reasonably practicable upon becoming aware of any potential delay to delivery.
5.3. Databases are supplied as attachments sent by email to the Customer within two Business Days after AMI's confirmation of the Order, subject to AMI's receipt of the Purchase Price.
5.4. Databases are supplied with a single-user licence which permits the Customer who has ordered the database to open the database. Databases are protected with Azure Information Protection and have a limited access period of two years. Additional licences must be purchased by the Customer if multiple installations are required. Company wide licences are also available on request.
5.5. The delivery date for Directories shall be subject to availability. Occasionally, AMI may be unable to deliver Directories which are unavailable or if circumstances arise beyond AMI's control, in which case AMI shall:
a. notify the Customer as soon as reasonably practicable; and
b. refund any payment made by the Customer within seven Business Days of the date of notification.
and shall have no further liability to the Customer for AMI's failure to deliver the relevant Directory.
6. Payment
6.1. The Customer will be charged the current price for Directories/Databases as listed on the Website as at the date of placing the Order. The prices contained in AMI's printed catalogues are current only at the date of publication and should therefore not be relied upon.
6.2. Payment may be in Euro, US Dollar or Pound Sterling. Payments must be made in the currency specified by the Customer at the time of placing the Order.
6.3. AMI accepts payments made by credit/debit card or by bank transfer.
6.4. AMI is not responsible for any exchange rate or additional charges which the Customer's bank or credit card issuing company may charge.
6.5.Purchase Prices are stated exclusive of VAT. VAT shall be added to the Purchase Price of any Databases delivered to UK customers and to all Publications delivered to non-VAT registered European Union customers.
7. Special Orders
7.1. AMI accepts special orders for Databases which are outside its normal range of Publications. Payment for special orders must be made at the time of Order and the Purchase Price is non-refundable unless AMI is unable to fulfil the Order or a Database is faulty.
7.2. AMI will notify the Customer if it is unable to deliver the Customer's Order in accordance with clause 5 and shall provide the Customer with the opportunity to cancel the Order and receive a refund of the Purchase Price. This process will be repeated approximately every 15 Business Days until the Customer's Order is delivered or the Order is cancelled by the Customer.
8. Mixed Orders
If the Customer orders multiple Directories and Databases, and one of the items is on 'special order, the items in stock will be sent to the Customer and the remaining items in the Customer's Order will be sent as soon as reasonably possible or, if the Directory has not been despatched within 15 Business Days, the Order may be cancelled by the Customer.
9. Intellectual Property Rights
9.1. All Intellectual Property Rights in or arising out of or in connection with the Publications and Databases shall be the property of AMI, its Affiliates and licensors. Publications and Databases are supplied strictly for the Customer's internal use only.
9.2. Any redistribution or reproduction by the Customer of part or all the data in the Publications to third parties, in any form, is prohibited without the express written permission of AMI and any failure by the Customer to comply with this restriction shall entitle AMI to claim compensation from the Customer.
9.3. The copyright in all Directories and Databases belongs to AMI and/or its Affiliates. Publications and Databases are supplied on the condition that access shall be restricted to the Customer's internal use solely on a site-wide basis.
9.4. The Customer shall be responsible for ensuring that its employees and consultants are made aware of the restrictions on usage of the Publications and that no such employee or consultant takes a copy of any data in any Publication for personal use or for the use of any third party.
10. Cancellation of Orders
10.1. The Customer may, within 14 days after the date on which AMI confirms acceptance of the Order in accordance with clause 4, cancel any Order, subject to the exceptions in clause 10.2.
10.2. The cancellation right set out in clause 10.1 does not apply to:
a. any Database which has been supplied in accordance with clause 5.3;
b. Directories supplied in pdf format
except, in each case, where the Publication is faulty, in which case clause 11 shall apply.
10.3. To cancel an Order, the Customer must contact AMI at sales@amiplastics.com stating the AMI order number and the reason for cancellation.
10.4. AMI shall confirm the cancellation of Orders by email and the cancellation shall be effective upon despatch of that email confirmation.
10.5 If the Customer cancels an Order before the dispatch of any Publication, AMI will provide a full refund.
10.6 If the Customer cancels an Order after dispatch, no refund will be provided once the customer has accessed the Directory or the Database.
11. Faulty Items/Returns
11.1. Directories may be returned to AMI for a replacement or refund if they are found to be faulty i.e. overprinted pages, illegible text etc.
11.2. A refund or replacement shall be provided by AMI in respect of any Database which is not reasonably capable of being installed on the Customer's computers.
11.3. The Customer shall notify AMI in writing or by e-mail regarding any faulty item within seven Business Days of the date of receipt, explaining the nature of the fault.
12. Prices
Special offers will only be available within the specified dates given on the Website and are subject to availability.
13. Limitations of liability
13.1. Directories or Databases are made available for the Customer's general information and any advice, opinion, statement or other information forming part of any Publication is not intended to address the Customer's particular requirements. The Directories or Databases do not constitute any form of advice, recommendation or arrangement by AMI (and are not intended to be relied upon by the Customer in making (or refraining from making) any specific investment or other decisions.
13.2. The Directories or Databases may include inaccuracies or typographical errors. AMI makes no representations or warranties and, to the fullest extent allowed by law, excludes all implied warranties (including, but not limited to, warranties of satisfactory quality, title and fitness for a particular purpose) regarding:
a. the accuracy, availability, reliability or completeness of the Publications; or
b. the results obtained from using any Publications.
13.3. Nothing in these Terms shall limit or exclude AMI's liability for:
a. death or personal injury;
b. fraud or fraudulent misrepresentation; or
c. breach of any other liability which cannot be limited or excluded by applicable law.
13.4. Subject to clause 13.3, AMI's total liability to the Customer, whether in contract, tort (including negligence), breach of statutory duty, or otherwise, arising under or in connection with these Terms shall be limited to the total Purchase Price paid by the Customer in relation to any Order.
14. Data Processing
AMI shall, in relation to any processing of personal data comply with its obligations under its Privacy Policy. The purchaser of AMI databases becomes the controller for any data purchased and shall comply with all applicable requirements of the Data Protection Laws in relation to AMI databases.
15. General
15.1. Except as set out in these Terms, no variation of these Terms shall be effective unless made in writing and signed by the parties (or their authorised representatives).
15.2. No failure or delay by a party to enforce or exercise any right or remedy under these Terms, or by law shall be deemed to be a waiver of that or any other right or remedy, nor shall it operate so as to bar the enforcement or exercise of that or any other right or remedy at any time subsequently. Any waiver of any breach of these Terms shall not be deemed to be a waiver of any subsequent breach.
15.3. If any court or competent authority finds that any provision of these Terms is invalid, illegal or unenforceable, that provision (or part) shall, to the extent required, be deemed to be deleted, and the validity and enforceability of the other provisions of these Terms shall not be affected.
15.4. Any notice to a party under these Terms, shall be in writing, signed by or on behalf of the party giving it and shall be delivered personally, by pre-paid first class post, or email to the address or email address notified by the parties in writing from time to time. A notice shall be deemed to have been served at the time of delivery, if delivered personally, 48 hours after posting for an address in the United Kingdom, five Business Days after posting for any other address and upon despatch if delivered by email during normal business hours and otherwise at 9.00am on the next Business Day.
15.5. Unless expressly stated otherwise, these Terms do not give rise to any rights under the Contracts (Rights of Third Parties) Act 1999.
15.6. These Terms, and any dispute or claim (including non-contractual disputes or claims) arising out of or in connection with them or their subject matter or formation shall be governed by, and construed in accordance with the law of England and Wales.
15.7. Each party irrevocably agrees that the courts of England and Wales shall have exclusive jurisdiction to settle any dispute or claim (including non-contractual disputes or claims) arising out of or in connection with these Terms or their subject matter or formation.