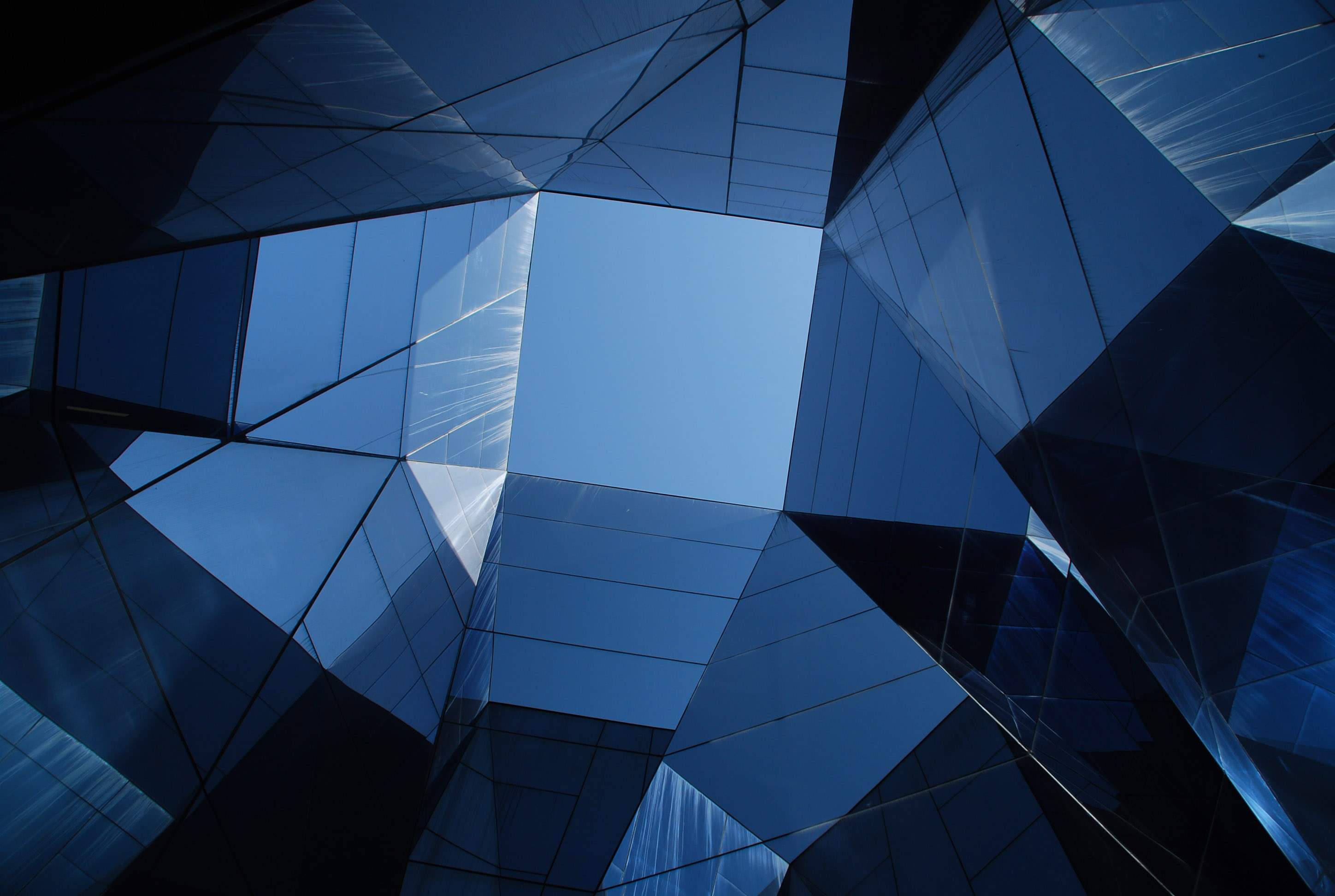 Effective Date: 01-Mar-2023
Last Updated: 01-Mar-2023
AMI ("AMI", "Applied Marketing Information Ltd." or "we") respects your concerns about privacy. This privacy policy applies when you visit or use our websites, apps and other services, including events, that refer or link to this privacy policy (each, a "Service", or the "Sites"). This privacy policy may be supplemented by additional privacy statements, terms or notices provided to you. This privacy policy describes the types of personal data we obtain, how we use the personal data, and with whom we share it. We also describe the rights you may have and how you can contact us about our privacy practices. AMI is the data controller in respect of personal data that we collect through the Sites, through the account sign-up, or account access process, or that you provide to us.
1. Information We Collect
We may collect information about you in various ways: directly from your input, from third-party sources, and through automated technologies.
1a. Data You Provide to Us
The types of personal information that we collect directly from you are dependent on how you interact with AMI, the Service and/or Sites, this data may include:
Contact details, such as your name and work email address, postal address and phone number;
Account login credentials, such as usernames and passwords, password hints and similar security information;
Organisation/business details, such as job role/title and industry type;
Interests and communication preferences, including preferred language;
Payment processing information, such as a credit/debit card number;
Comments, feedback and other information you provide to us, including search query data and questions or information you send to customer support


1b. Data From Other Sources
We also may obtain contact details and other information about you from our affiliates and from other third parties, including:
Partners with which we offer co-branded services or engage in joint marketing activities;
Publicly-available sources and data suppliers from which we obtain data to validate or supplement the information we hold


1c. Data From Service/Sites Usage
The Service or Sites may automatically collect information about how you and your device interact with the Service or Sites, including but not limited to:
Computer, device and connection information, such as IP address, browser type and version, operating system, mobile platform and unique device identifier and other technical identifiers, error reports and performance data;
Usage data, such as the features you used, the settings you selected, your URL click navigation data, including date, times, referring websites, as well as pages you visited on the Service or Sites;
For location-aware analytics, the region or city where your device is located in order to provide you with more relevant content based on your whereabouts


We collect this data through our servers and the use of cookies and other technologies. You can control cookies through your browser's settings, other tools, and our consent solution. However, by blocking certain cookies, you may not be able to register, log in, or make full use of the Service and/or Sites. For more details, please view our Cookie Policy here.
2. How We Use Information
We may use personal data that you provide to us to provide you access to our products and services, respond to your request, ask a question, provide announcements about products and future events, conduct surveys, consider your application for employment, and contact you for other reasons related to offering and improving our services. Depending on how you interact with the Service or Sites, your information may also be used in addition to the uses outlined above to:
Provide, activate and manage your access to and use of the Service;
Process and fulfil a request, order, download, subscription or other transaction;
Operate, enhance and improve our website, products and services;
Develop new products, services and benefits, and perform market research;
Send invitations to conferences, other events, or solutions we offer;
Deliver targeted advertisements, promotional messages, and other information;
Analyse the effectiveness of our advertising, marketing, services, and websites;
Carry out our obligations arising from any contracts entered into between you or your employer and us;
Provide technical, product and other support to ensure safety and security;
Offer you customised content and other personalization to improve your user experience by tailoring our offering to be more relevant to your interests and location;
Notify you about changes, updates and other announcements of importance;
Invite you to participate in user testing and surveys as well as sweepstakes, competitions and similar promotions;
Comply with our legal obligations, resolve disputes, and enforce our agreements


We use your personal data in this context based on the agreement we have in place with you, or our legitimate interests, typically, either for security purposes or business improvement.
3. Information We Share
We do not sell or otherwise disclose personal data that you provide to us or that we collect through the use of our Service or Sites, except as described here. We may share personal data you provide to us or that we collect with:
AMI internal entities and offices
Other AMI affiliate companies
Sponsors of our events, services, or products
Third-party suppliers who perform certain functions on our behalf, such as payment processing, the supply of goods and services, website administration, technical IT support, data maintenance, marketing activities, or elsewhere when you have consented to such disclosures


We may share personal data with service providers that perform services on our behalf such as payment service providers, analytics providers, hosting providers and advisers. All service providers have entered into legally binding agreements requiring them to use or disclose personal data only as necessary to perform services on our behalf or comply with applicable legal requirements.
In addition to the above, we may disclose personal data about you (a) if we are required or permitted to do so by law or legal process, for example, due to a court order or a request from a law enforcement agency, (b) when we believe disclosure is necessary or appropriate to prevent physical harm or financial loss, (c) in connection with an investigation of suspected or actual fraudulent or other illegal activity, and (d) in the event we sell or transfer all or a portion of our business or assets (including in the event of a reorganization, dissolution, or liquidation).
4. Data Transfers
We may transfer the personal data that we collect about you to recipients in countries other than the country in which the personal data originally was collected. Those countries may not have the same data protection laws as the country in which you initially provided the personal data. When we transfer your personal data to recipients in other countries (such as our subsidiary in the U.S.), we will protect that data as described in this privacy policy.
If you are located in the European Economic Area ("EEA"), we will comply with applicable legal requirements providing adequate protection for the transfer of personal data to recipients in countries outside of the EEA and Switzerland in line with the EU GDPR. If you are located in Great Britain, we will comply with applicable legal requirements providing adequate protection for the transfer of personal data to recipients in countries outside of the EU and Great Britain in line with the UK IDTA. We will only transfer your personal data if:
We have a relevant data processing agreement in place that ensures compliance with privacy and data protection laws;
The country to which the personal data will be transferred has been granted a European Commission adequacy decision


5. Data Retention & Security
The time period for which we keep personal data depends on the purpose for which we collected it. In all cases, we keep it for as long as necessary to fulfil the purposes for which we collected it. We will then delete the personal data unless we are legally required to retain it or if we need to retain it in order to comply with our legal obligations (e.g. for tax and accounting purposes, resolving disputes, maintaining security, and enforcing agreements).
We use reasonable and appropriate administrative, technical, and organisational measures to safeguard personal information against loss, theft and unauthorised uses, access, disclosure, modifications or destruction. Certain aspects of Sites or the Service we provide may be password protected; as a user, you can help protect your privacy and personal data by ensuring that you do not share your password with anyone else.
6. Accessing & Updating Information
You can customise and manage your communication preferences and other settings when you register with us, by updating your account features and preferences, by using the "opt-out" or unsubscribe mechanism, or other means provided within the communications that you receive, or by contacting us. We reserve the right to notify you of changes or updates to any of our services whenever necessary.
You have the right under privacy and data protection laws, as may be applicable, to request the following without incurring a charge:
Access to, correction, and/or deletion of your personal information;
Restriction of our processing of your personal information, or to object to our processing;
Portability of your personal information


If you wish to exercise any of these rights, please contact us using the contact details at the bottom of this privacy policy. We will respond to your request consistent with applicable laws. To protect your privacy and security, we may require you to verify your identity.
7. Locations Of Processing & Grounds For Processing
Your personal information may be stored and processed in your region or another country where AMI and our service providers maintain servers and facilities, including (but not limited to) Australia, Brazil, France, Germany, Iceland, Israel, India, Italy, Ireland, the Netherlands, the Philippines, Singapore, South Africa, the United Kingdom, and the United States. We take steps, including through contracts, intended to ensure that the information continues to be protected wherever it is located in a manner consistent with the standards of protection required under applicable law. When we collect any personal information from you within the scope of European data protection laws, we do so:
Where necessary to provide a service/product, fulfil a transaction or otherwise perform a contract with you or at your request prior to entering into a contract;
Where necessary for our compliance with applicable law or other legal obligations;
Where necessary for the performance of a task carried out in the public interest;
Where applicable, with your express consent;
As necessary to operate our business, protect the security of our systems, customers and users, detect or prevent fraud, enable our customers to comply with legal obligations, or fulfil our other legitimate interests as described in this privacy policy, except where our interests are overridden by your rights to privacy.


Where we rely on your consent to process personal information, you have the right to withdraw your consent at any time, and where we rely on legitimate interests, you may have the right to object to our processing.
8. Children's Privacy
Children under 16 years old are not the target audience for our Service or Sites. To protect their privacy, we prohibit (where possible) the collection of personal data from children. Please contact us if you believe that we have any personal data related to any children without their parental/guardian consent – we will promptly investigate (and remove) any such personal data if found.
9. Changes & Updates
We may update this privacy policy periodically and without prior notice to you to reflect changes in our personal data practices or relevant laws. We will post the updated version and indicate at the top of the notice when it was most recently updated. Where required by applicable law, you will be notified of any necessary changes to the privacy policy. Please review our privacy policy on a regular basis to make sure you have read the latest version and understand how your personal information is collected and processed.
10. Contact Details
If you have any questions or comments about this privacy policy or any issue relating to how we collect, use, or disclose personal data, or if you would like us to update information we have about you or your preferences, you may contact us:
By e-mail at: privacy@amiplastics.com
In writing: Data Officer, AMI, Ground floor, One Brunswick Square, Bristol BS2 8PE
By telephone: +44 (0) 117 924 9442