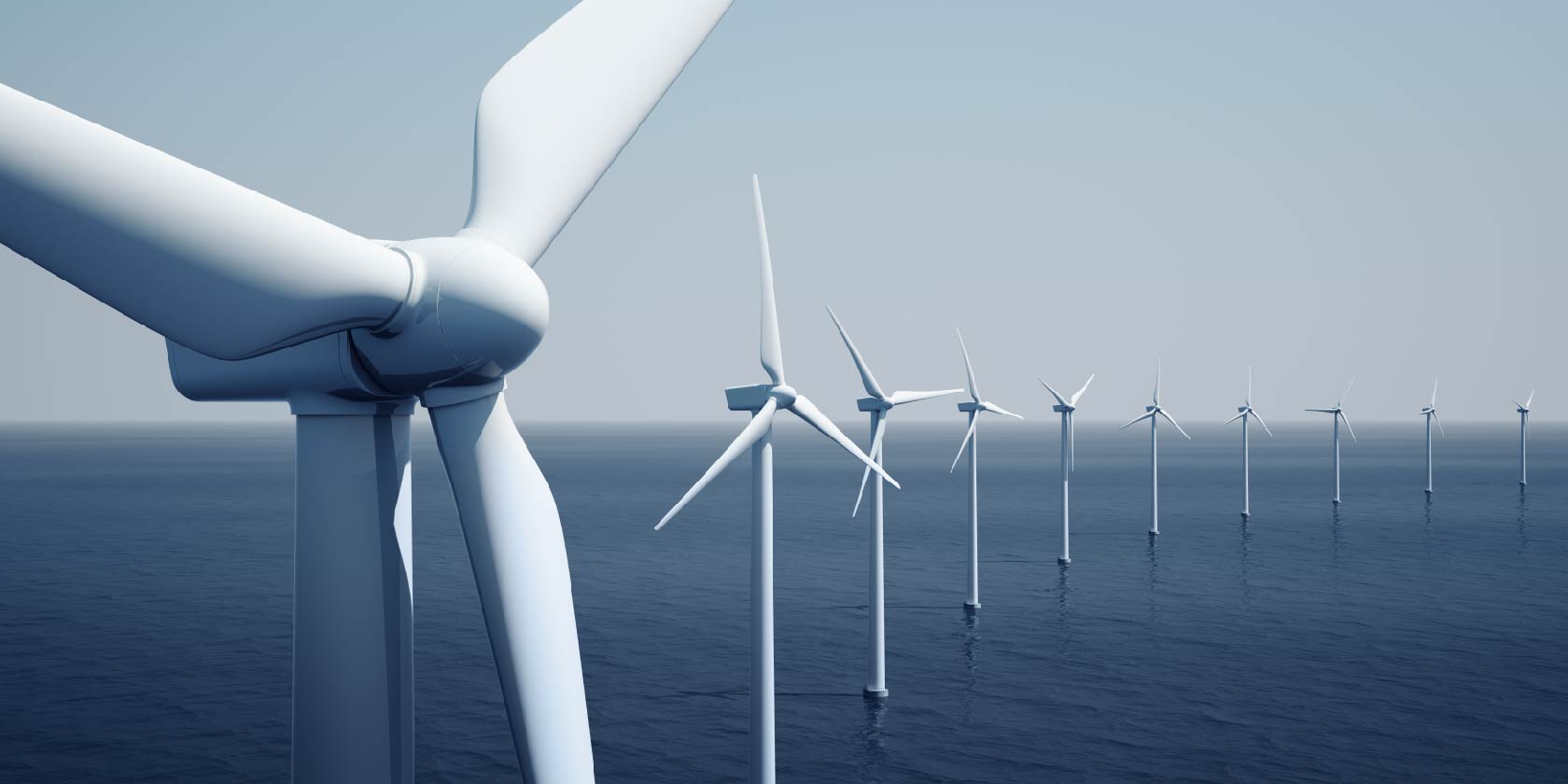 Market Report
Material Usage in Wind Turbine Blades - The Global Market 2023
Published: March 2023
The supply chain from raw material to finished wind turbine blade is relatively complex. There are a broad range of materials producers supplying either direct or via a number of pre-processors, formulators and technical textile companies. There are a variety of business models too which are outlined in this report. In 2019, demand for raw materials exceeded 996,000 tonnes and generated market sales of €2.9 billion. Material demand is not only driven by annual blade demand but also blade size, design or other factors such as blade stock levels, blade exports or repowering. All these factors are taken into consideration in AMI Consulting's analysis.

The commercial market for wind turbines was established over two decades ago and requirements are now emerging for repowering, repair and maintenance. These segments are expected to grow faster than new installation. Blades' Operation & Maintenance (O&M) has been an area of growing interest for material suppliers because of the higher margins. In addition to that, penetrating the blade O&M market has proven to be a successful way of entering the blade manufacturing market for material suppliers in recent years, as blades in operation provide the best possible opportunity to prove performance in "real life" conditions.

The now infamous photographs of the end-of-life turbine blade graveyard has been a real catalyst to pushing sustainability and end-of-life solutions up the priority list and discussed at Board level. Stakeholders within the industry are keen to be seen to embrace sustainability and take great pride in environmental and sustainability performance. This report will look at aspects such as production waste and Life Cycle Analysis (LCAs) as well as the viable options for dealing with the impending volumes of End of Life blade material and a need for circularity, but set against the current economic dynamics and challenges of lowering unit costs. It will also look at what we mean by sustainability; is it recyclability or extension of blade life for example.
Product scope

The study investigates and quantifies demand by material segmented into:



Fibre (glass and carbon)
Resin (epoxy and polyester)
Core materials (Balsa, PVC, PET and SAN)
Adhesives (epoxy, polyurethane and vinyl ester)
Coatings (polyurethane, polyester and epoxy)



Application scope

The application scope for this study is commercial wind turbine blades.

Units of measure

The study reports on the markets in terms of usage of materials (fibre reinforcement, resin, core materials, adhesives and coatings) in tonnes and approximate financial values in Euros (€). Core materials are also reported by volume ('000 m3).

Data points

The study provides historic material demand (2017, 2019 and 2022) and forecasts for the years 2023 and 2027. More than 60 tables and 100 figures (charts, pictures and diagrams) are presented to give greater detail and understanding of the market and industry.
The geographic scope is the world market, segmented into Europe (inc. CIS region), North America (Canada and the US, exc. Mexico), Asia, Latin America (inc. Mexico), Africa, and rest of world.
Enquire now
To receive the report proposal, sample pages and more information, contact us today.