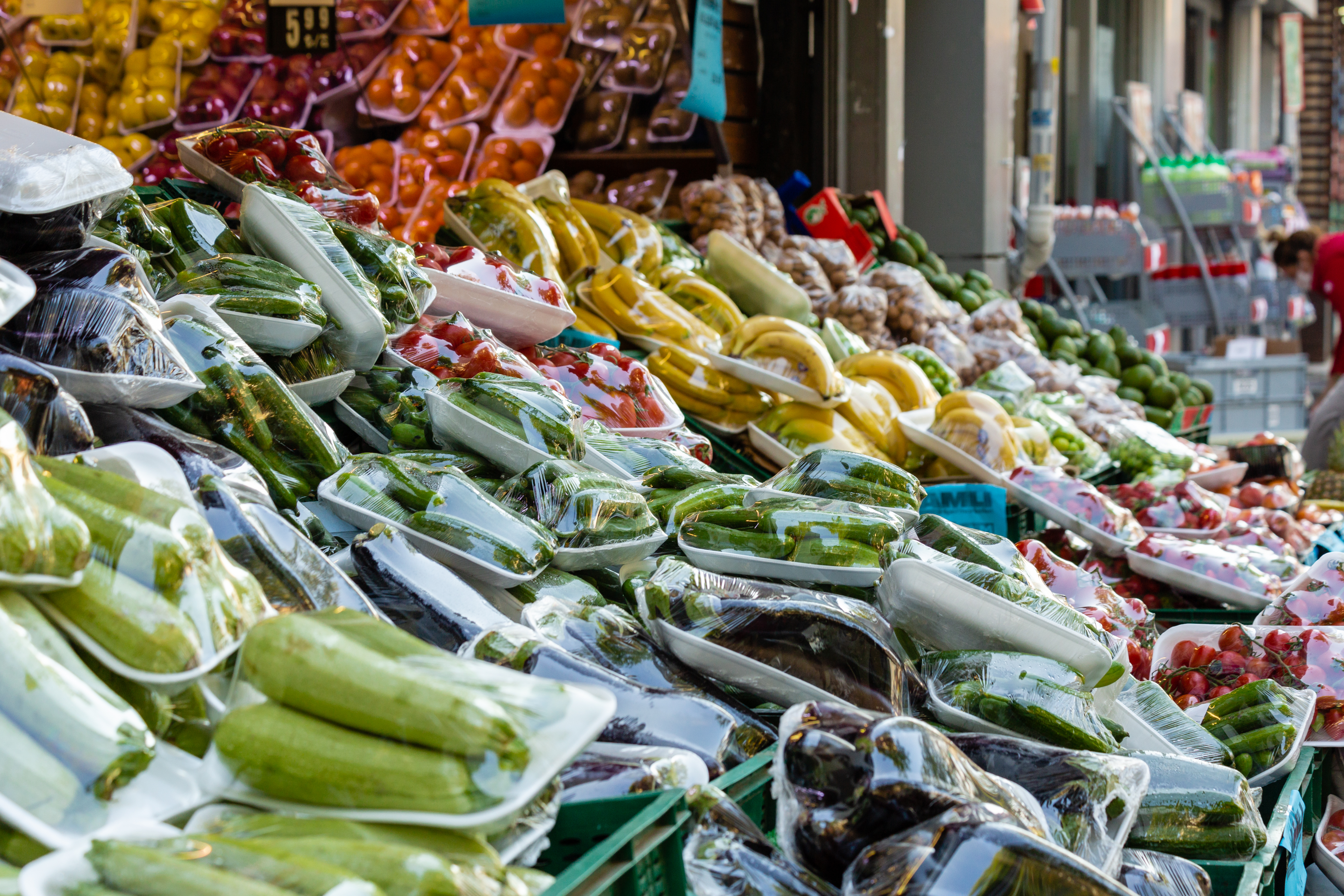 Flexible films
Flexible films are one of the fastest-growing segments for polymer materials. We can help you achieve business success with the latest market research, data and events.
Flexible films are a rapidly growing segment. As a lightweight alternative to rigid plastics and flexible packaging they deliver excellent aesthetics and functionality, plus a lower carbon footprint. The move towards mono-material solutions and changes in recycling technology are changing the industry even further.

Our events and market intelligence can help you adapt to these changes. You'll also be able to leverage the latest information to drive your business forward.
Biax films

Biax films are being extended into more sophisticated and tailored market applications. This is enabling innovative film constructions with added functionality and improved processability. We'll help you identify exciting market opportunities, new customers and innovative technologies in your sector.

Multilayer

The packaging market is evolving fast. Consumer expectations are changing and innovative multilayer flexible packaging, such as barrier films and pouches are starting to replace traditional formats. Our events cover the latest technological advances, raw materials, production techniques, applications and legislation.

Polyethylene films

The polyethylene film sector is one of the most innovative in the industry. It's characterised by market growth, resin grade development, and product advances. Sustainability is also shaping production trends and influencing material innovation in all regions. We'll help you stay informed.

Stretch & shrink films

Palletisation films are a huge success story in the global plastics and packaging industry. Strong demand coupled with a competitive advantage against other forms of pallet stabilisation has encouraged growth worldwide. Stay up to date with our current market reports and events.
Our teams have a deep understanding of plastics processing across almost every industry. Find out how we can support your business on a global scale.
Susannah Owen

Consultant

Andrea Jenn

Consultant

Nicola Charlesworth

Orientate Editor

Evren Akfirat

Business Unit Manager, Databases

Chris Smith

Editor-in-Chief, Digital Magazines

Pranita Nangia

Senior Conference Producer

Christina Raeburn

Senior Conference Producer

Medwyn Roberts

Conference Producer

Paul Beckley

Head of Business Development

Carole Charrade

Event Manager

Chris Chisman

Event Sales Manager

Astrid Della Porta

Market Intelligence Sales Manager

Alexandra Fish

Event Sales Team Manager

Brian Hinchliffe

Market Intelligence Sales Manager

Zoe Jarvis

Event Sales Manager

Dr. Nicolas Kokel

Associate Consultant

Jennifer Reed

Exhibitions Sales Manager

Angelina Ruocco

Event Manager
Speak to our team
We're here to help you:
Identify new marketing opportunities
Tap into emerging technologies
Promote your products and services
Improve your strategic decision making
Talk to us today.